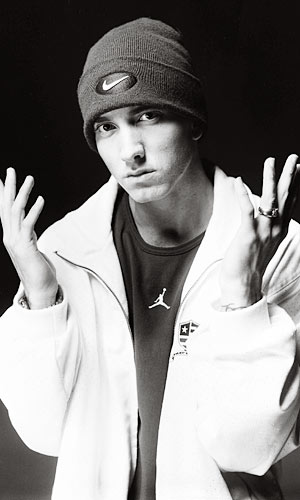 The record industry just scored its own golden goal. Can a full Recovery be far behind?

Offering conclusive proof that Marshall still matters, Eminem's aptly named Recovery will score the year's highest sales debut. Look for a total of between 590-615k for the Shady/Aftermath/Interscope album, easily beating Sade's 503k back in February. It could also beat his last album, Relapse, which sold 608k in its first week in May '09.

That's based on totals from those music retailers who haven't painted their faces red, white and blue and shown up in South Africa with vuvuzelas in tow for the World Cup.

In addition, Em's duet with Rihanna, "Love the Way You Lie," has currently supplanted Katy Perry's "California Gurls" as the top iTunes download.
Via:
Hits Double Daily
c'mon...are u guys really surprised? Eminem is the
MJ of hip hop